Over the years our team at Aussie Sock Shop has supported local and national initiatives to help give back to the community, whether that be through sponsorship or donations. We rely on community support through our loyal customers so we do our best to give back!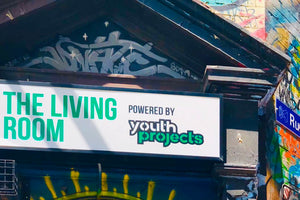 The living room
"The Living Room is a primary health service that provides free healthcare and support to improve the physical, mental and social well-being of individuals who are, or at risk of experiencing homelessness."
We have been able to donate socks and other apparel to keep those who live on the streets warm and protected. If you or someone you know has the means to donate, check out the link below.
Learn More about their work >
Spotswood football netball club
As a family with a strong sporting background we know the importance of grass roots sport. Teaching kids valuable life lessons, keeping them active and building community. For the past few years we have been a proud sponsor of the Spotswood Football Netball Club.